There are over 150 million kids in the world with disabilities and finding toys to represent those kids are not easy to come by in todays society. However, many companies and toy manufacturers are looking to change that. One company, A Step Ahead Prosthetics, is even adapting American Girl dolls to include prosthetic limbs, free of charge. "We feel that it is absolutely crucial to boost the self-confidence, self-esteem, and feelings of inclusion for little girls with limb loss, and that something as small as a doll that resembles them can have a profound effect on their mental and physical well-being." This is best seen in a video that went viral last year, when Emma Bennett was brought to tears after she was gifted a doll with a prosthetic limb. "It's got a leg like me!" she says through tears of happiness as she tightly hugs her new toy. Emma's video even inspired others to reach out and get similar dolls, including Harmonie-Rose, an infant who lost all her limbs to Meningitis. 

weareastepahead.com/community/doll-prosthetics
Toy Like Me, a website devoted to championing the creation of toys to positively represent children with disabilities, has had great success in campaigning toy companies since its creation in 2015. "For kids with diff:ability, growing up being the only one in your class to rock hearing aids or roll on wheels, and rarely seeing anyone like you positively reflected in toys, books, TV, films can lead to a sense of isolation and low self esteem." Not only does this site petition popular toy companies for change, it also provides links to different toy add-ons and offers recommendations on how to adapt already popular toys to include such things as cochlear implants, guide dogs, leg braces, and more.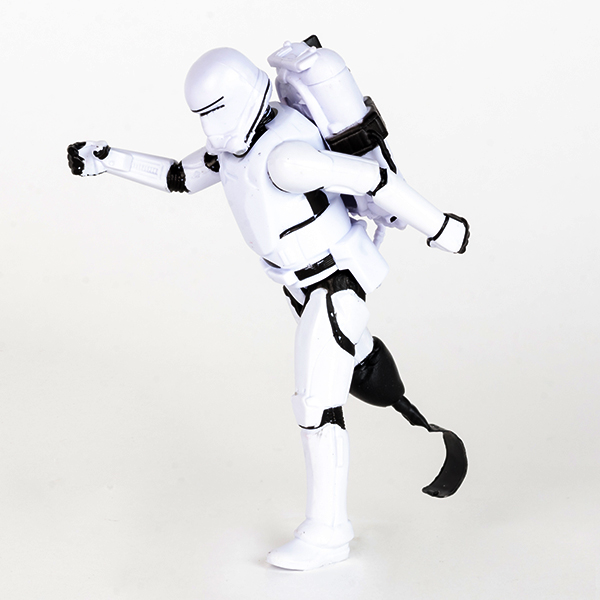 #ToyLikeMe/bethmoseleyphotography.co.uk
Over the last few years, American Girl has been offering different add-ons to their popular dolls including crutches, diabetes care kit, and an allergy free lunch kit that even includes an EpiPen, just to name a few. But they are not the only ones, many other companies are beginning to follow suit. Last year Legos released its first everyday character in a wheelchair. While this is not the first time Lego has released a wheelchair into its collection, it is the first time that a character has not been depicted in a medical or hospital setting. Toymaker Playmobil has also stated it will release more inclusive characters with disabilities in the future.
While this is a great start in the jump towards mainstreaming toys that positively represent children with disabilities, we still have a long way to go. But hearing the happy sobs of a little Emma as she exclaims, "Thank you. Thank you for making a doll like me." should help to push toymakers in right direction.